Wowzers, if anyone's even looking here still, I'm really sorry for the lack of updates. I can't promise much more new stuff in the immediate future either as I need to hook myself up a full time art job of some sort, but I'll try my best when I get a free moment!
Well this is a bit embarrassing, my first post in yonks and it's not even of a game made by Nintendo. Hey, it's on the Wii and it's awesome though, so that's cool, yeah?
Travis Touchdown: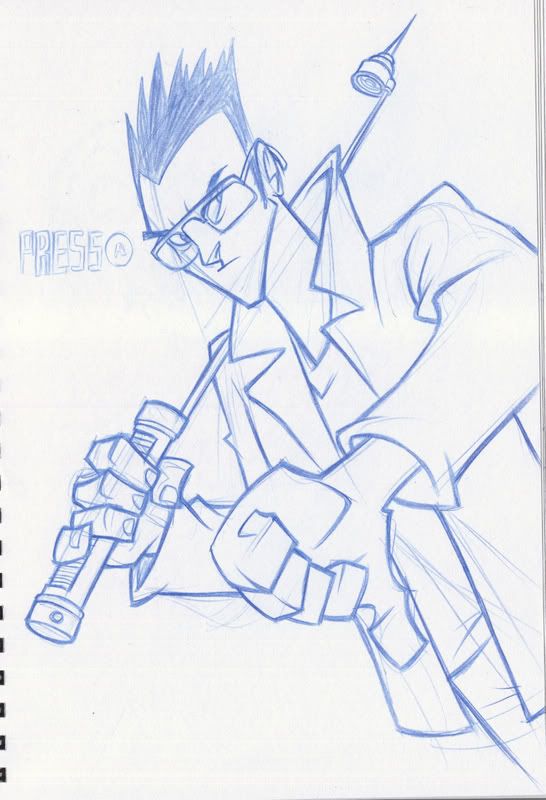 Wish I'd had him holding the Tsubaki Mk-II in retrospect, I hadn't unlocked it when I drew this unfortunately!