First off, I'm sure I'm not the only one still reeling from the news that Sonic will be showing up in Smash Bros Brawl. I was a Sonic fan way before I got into Nintendo, in fact in addition to this blog I draw for the unofficial Sonic the Comic continuation STC-O. Needless to say I'm pretty hyped up at the idea of finally playing the Sonic vs Mario bouts I used to imagine when I was about 7!
For now I've got a just a couple of updates, new sketches of Young Link (Ocarina style) and Zero Suit Samus.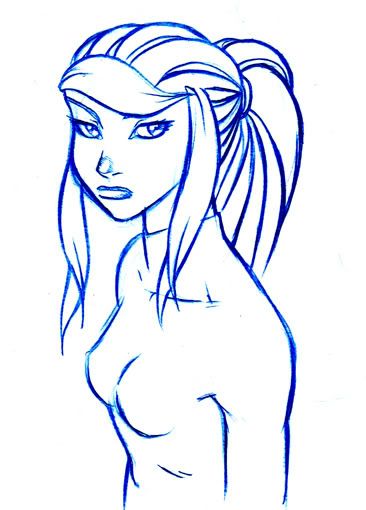 I've got more stuff on the go, and hopefully I'll get round to doing a couple of coloured pieces too so more updates soon, I really want to make this more regular.
Cheers for visiting!
Zak.